Online Experience & Resources
Register for Fellowship Kids
Each week, FK meets on Zoom for games, a Bible story, and to hang out with our friends. Links and passwords will be sent each week.
hidden
Preschool
Mondays with Ms. Meghan
10-10:30 am
Here's what registering means for your child:
Monthly Snail Mail Fun Pack  – activities and crafts to reinforce what your child is learning.
Monthly placemats – learn while you eat!
Elementary
FK Zoom Party
Sundays at 11-11:45 am
Here's what registering means for your child:
Your child(ren) will be assigned a Small Group Leader and placed on a team.
SWAG mailed to your child so they can represent their team!
Monthly Snail Mail Fun Pack to go with each week's lesson.
NOTE: Children in the same household will be placed on the same team and with the same Small Group Leader so they can all be on one device.
Family Worship Time
Low-risk, high fun, faith-building tools for the home. No Bible degree required! Here's your at-home content to help your kids continue to grow in their faith. You'll find a video that includes worship and the Bible story, and a link to a Dropbox folder with activities for the home.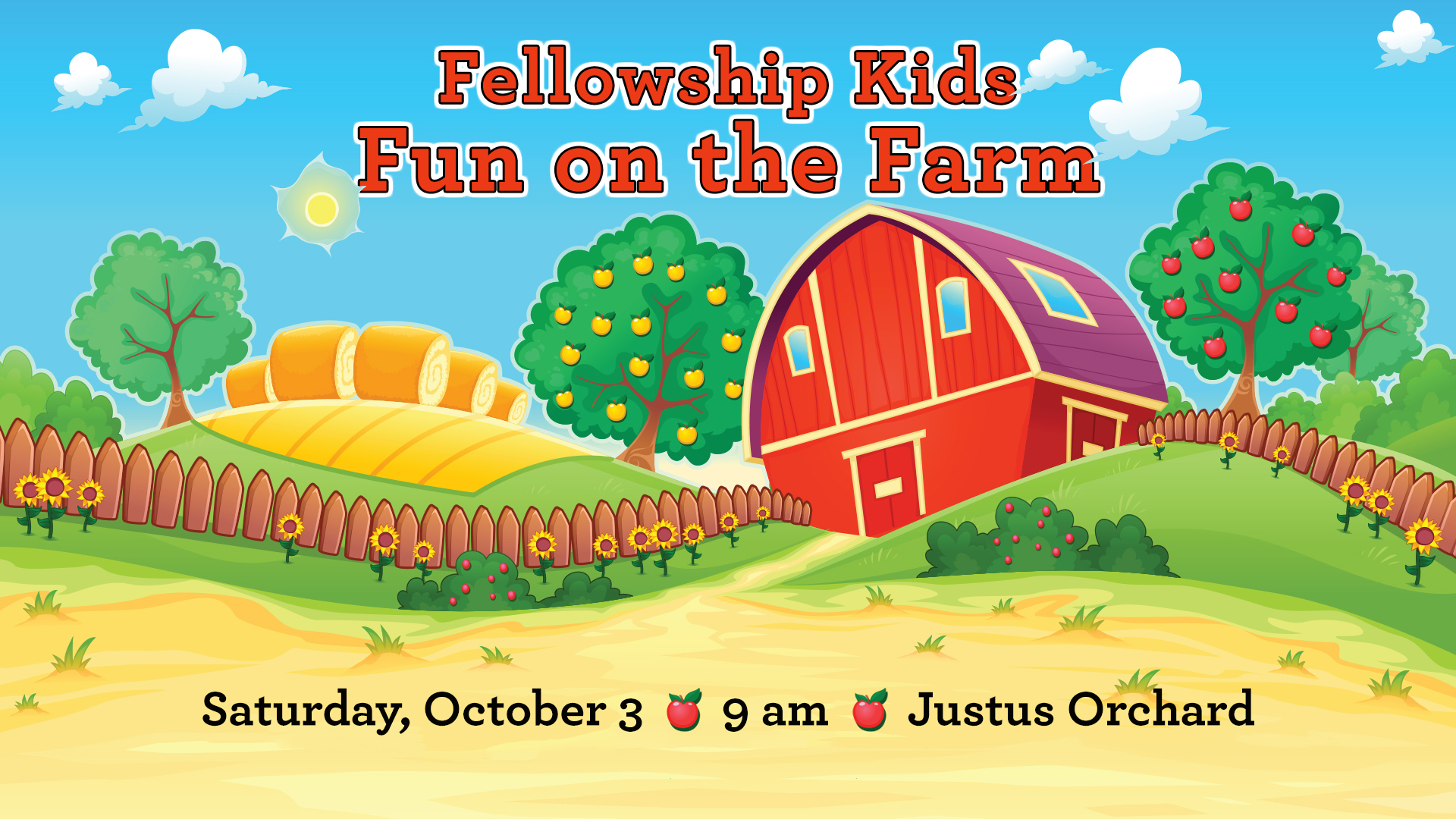 Join us for a morning of fun Saturday, October 3 at Justus Orchard. We'll meet at 9 am for donuts & cider in the Blackberry Shed – our treat – then your family can spend the morning exploring all Justus has to offer. Bring a blanket to eat on so we can socialize at a distance. Some farm fun Justus Orchard offers has additional pricing. Please visit their website in advance
justusorchard.com
. You can also
download a map of the farm
to see where we'll meet and all the areas you can explore afterwards.
Please note: Please wear a mask when social distancing outside is not possible. Justus does require a mask indoors.
Weekly Newsletter
Never miss a thing in Fellowship Kids. Sign up for our weekly email.