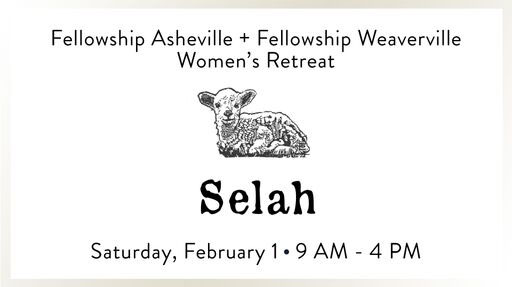 Women's Ministry Selah
Pause for a day with other women, and create space to listen for God's words for you.
Many of us feel busy, busy, busy! It seems like there are endless demands on our time and never-ending responsibilities to maintain our roles as wife, mother, friend, co-worker, or boss. Even our vacations can have a panicky, task-like edge to them. "If I only had more time," seems to be the mantra of the day.
But could it be that the real problem is we've lost "the rest of God—the rest God bestows and, with it, that part of himself" we can know only through stillness?
The word Selah, used throughout the Psalms, calls us to pause and consider what God may be saying even when we don't fully understand.
For women High School & older.
Early Bird Special: $40 Dec. 1-23, $50 after Dec. 23
Price includes lunch & snacks.